I know, I'm the throwback queen at the moment. Bear with me! That said, I know that some of you will be seeing these for the first time.
If you haven't checked out the range of dog stamps at Stamping Bella, make sure you do! They are all amazing. We've got dogs of all shapes and sizes. You should find them all in the ANIMAL FRIENDS category on the website. There's also a great DOG SENTIMENT SET that goes beautifully with them.
Bully Trio Card
This stamp is one of my favourites. So cute, and great for all sorts of occasions. And yes, I did colour the middle one's bum pink, and I did giggle.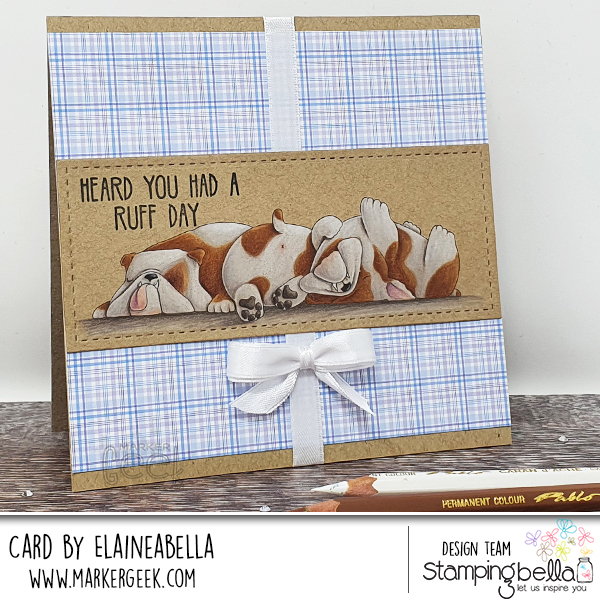 Stamps Used: Bully Trio, Dog Sentiment Set
Coloured Pencil BullDog Video
Watch me colour this stamp in the video below. If you enjoy watching please do like the video and subscribe over on my YouTube channel.
Caran D'Ache Pablo Pencils Used:
Fur: White, Light Beige, Brownish Beige / Apricot, Cinnamon, Burnt Siena
Tongue/Inner Ear: Aubergine, Salmon Pink, Granite Rose
Toes/Ground: Light Beige, Brownish Beige, Sepia
That's all from me. Hope you have a fantastic day.
MWAH!
Elaineabella